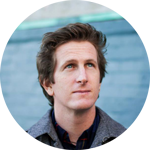 Jareth van Bone
Not just a developer...
---
Projects
About Me
I'm a software developer with degrees in software engineering and graphic design. I have spent the majority of my career developing in Actionscript, and more recently JavaScript. I am also comfortable stepping outside the developer role and at various times I have performed:
project management
creative direction
technical consulting
design
animation
systems administration
experience design
client management
team lead
I'm never afraid to get my hands dirty or try something I've never done before.
I would describe myself as creatively logical. I love trying to find the best way to approach a problem or optimise a process, but I know that doesn't mean everything has to be done the same boring way. Most people would describe me as helpful - I'm always willing to do that little bit extra if it makes someone else's job easier.